---
︎SKY FORMULA ONE WEBSITE

Skills:
Web Design, Motion Design, 3D Modelling,
Typography, Branding


Sky Sports is the home of Formula One in the United Kingdom. For this brief, I teamed up with them to create a website promoting the sport with the aim of attracting new fans to the sport and selling their TV subscription. Taking Formula One's minimalistic style and blending it with futuristic 3D models and typography, I created a website with its own unique identity, while still feeling like Formula One. The purpose of the project was to create a site that educates people on the sport in an engaging way that is interactive, making the user feel like they are exploring for themselves. This was achieved through a range of animations, interactable menus, and a seamless user journey. The user journey then ends with the user being shown where to watch the sport, linking to the sky sports website.

Home Page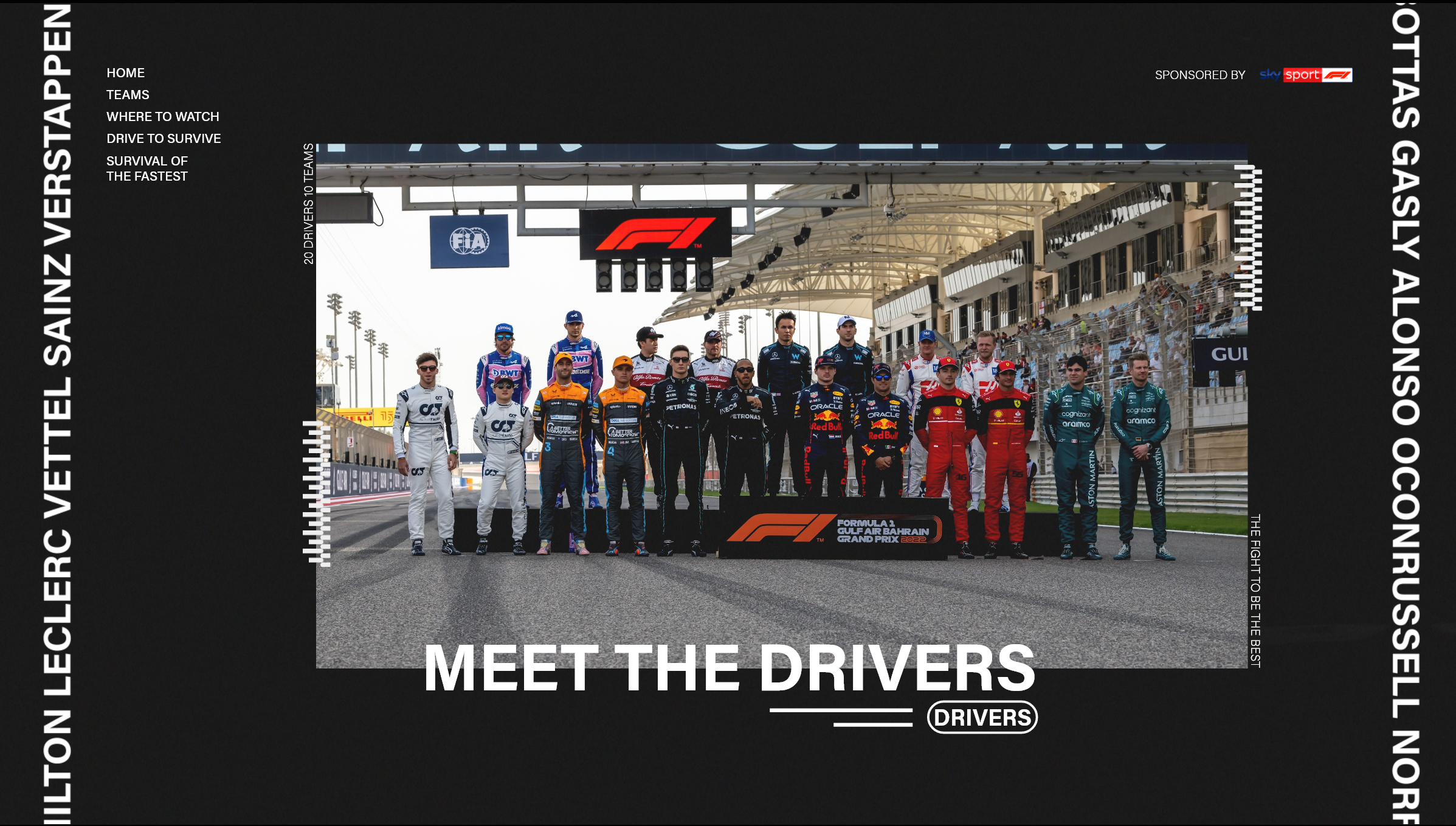 Drivers Page



Teams Page



Drive To Survive Page



Where To Watch Page



Website Toolkit